Freeje provides you with a few different options to forward incomming calls to. To set up calls forwarding please follow the steps below:
1. Open Freeje app.
2. Go to Numbers and choose your virtual number.
3. Tap on Call forwarding option.
The Call forwarding option has 2 directions of forwarding allowing you to configure sequential forwarding (see the screenshot above). In other words, initially a call goes to the First direction. If it is not accepted within predefined Timeout period, the call is forwarded to the Second direction.
To choose a call forwarding type you need to tap on the forwarding type icon (highlighted in red on the screenshot below). In the pop up window you will see the list of forwarding directions.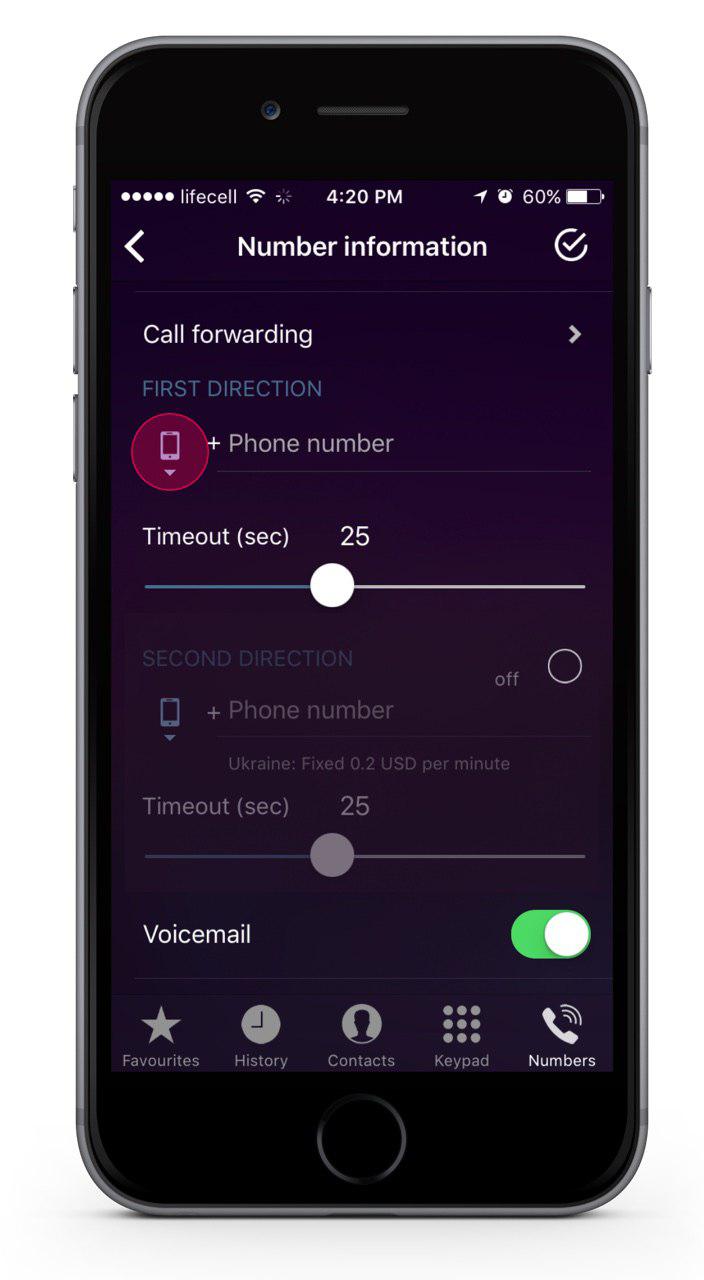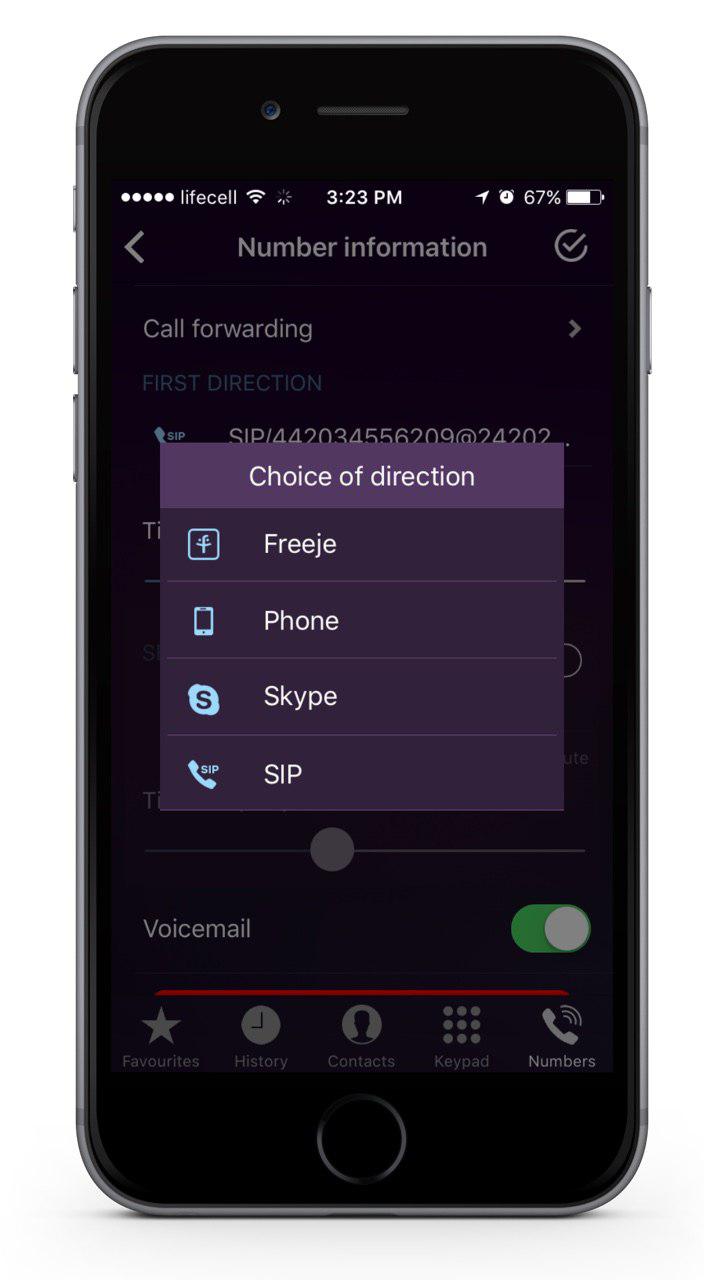 There are 4 types of call forwarding available:
– Freeje (former This device). Receive calls on your Freeje app. Note: stable internet connection is required.
– Phone (former Unconditional forwarding). Allows you to forward calls to another phone number.
– SIP. Enables you to forward calls to SIP account. You can use SIP provided by us as well as by any other provider of your choice.