Customer service is an ever-changing industry which at times, can be difficult to predict. In 2017, we saw a lot of new trends transforming the ways in which customer experience was enhanced.
However, 2018 is going to be different in terms of strategic thinking. There are going to be better analytics, intentional social media interactions, and creative ways to integrate virtualization technologies in the customer care model to generate more sales leads and provide better customer service at the same time. In order to help you know which trends should be followed in 2018, in this blog post, we have compiled a list of 5 most influential trends to rule call centers.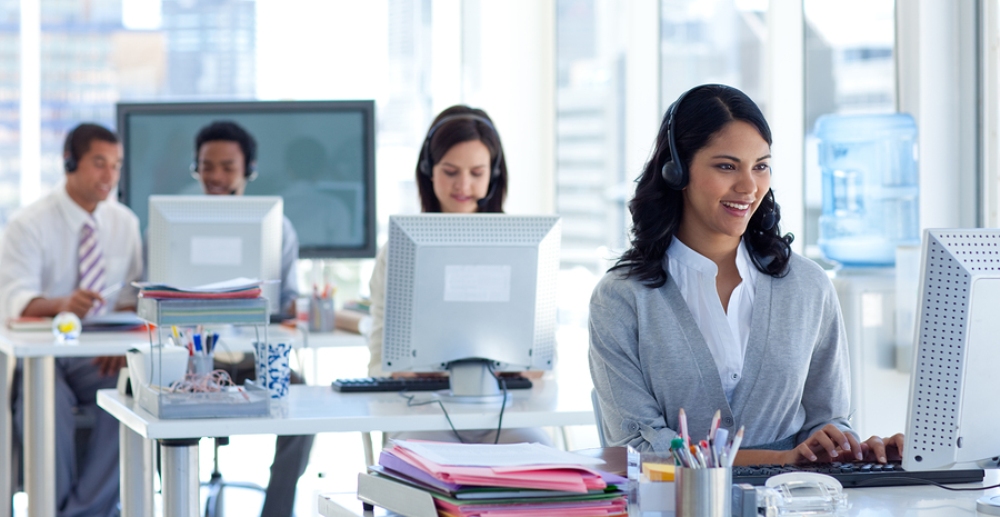 Virtual Revolution
Since the beginning of the digital age, there has been a lot of speculation about how this age will transform the call center industry. A lot of this virtual transformation can be seen in the telecommunication sector in the likes of virtual fax numbers, virtual sim card technology, virtual SMS numbers, and many others. However, all of these can be termed as modes of internal conversation because they have nothing to do with the customers. Today, the customers are looking for a technology that can strengthen the relationships with a certain business through meaningful personalized customer care. Thanks to the virtual call center, it is now possible and customer care can be provided even in remote areas with full dedication.
Better Call Center Analytics
We are now living in an age where acquiring customer information is more important than ever. Being a businessman, you may know the importance of analytics that can be used to reach out to customers and provide customized customer care. With the continuous evolution of technology, businesses can acquire information like numbers, geographical location, age, preferences, and others that can be used for the growth of the business.
Cloud Communications
All the other means of communication including social media interactions and emails require a lot of maintenance and without upkeeping the information and securing it at one place, it can be difficult to use that for future purposes or targeting customers. Even when it comes to virtual fax numbers, all the information is emailed to you and you can get the prints of the fax whenever you want. However, this year there is a twist that will use both the virtual fax numbers and the cloud technology to improve the customer experience. The business conversations or customer conversations will be saved in the cloud and accessed at any time to extract the desired information.
Remote Call Center Agents
Telecommuting is one of the widely growing trends all over the world. There are employees who want to work from homes or other remote locations even at a lower pay just to avoid the hassle of going to office and working. Statistics have proved that such employees are 25% more productive and are able to generate better results. Through virtual call center, employees can be allowed to work from their homes and provide customer care to the customers using the same platform that the business is using.
Self-Service
Gone are the days when customers liked to use the services of the agents – today, the customers like self-service and want to solve the problems on their own. This year, this trend is expected to grow – courtesy the growth of self-service and problem-solving platforms and forums. Giving customers the power to solve problems on their own can reduce call volumes and help in improving the productivity of the employees.
All these trends are most likely to drive call center industry in this year 2018. If you want to reap the fruits of these trends, you can simply download the Freeje mobile app. Freeje will give you all the power you need to take your business towards glory.