Gone are the days when it was a must for businesses to have a complete phone system. The advancements in technology are making our lives easier in a number of ways.
When most of the aspects of business – from marketing to advertisement – are going virtual, how can the phone number not be a virtual one? Yes, you heard that right! Virtual phone numbers offer a number of benefits to the businesses and allow them to create a local presence anywhere in the world, irrespective of their location.
Services like Freeje are transforming the telecommunication sector and allowing more businesses to cut improve their profitability by cutting down their costs. Virtual phone numbers are not directly connected to a specific device but these can redirect calls to another number that a business might be using. Calls can be forwarded to existing phone lines, voicemail, or even smartphone apps – the options are vast.
In the recent times, many businesses have started using virtual phone numbersalong with their landline numbers to create a vast presence and attract more customers from other cities. One of the best benefits of such numbers is that it saves long distance call charges and customers can easily call the number at local call rates. Statistics suggest that more than 72% of the customers like to call at local numbers and the biggest reason is affordability.
Previously, customers from other cities had to call businesses operating in other cities at long distance rates which was the biggest reason why companies failed to increase their scope. However, FreeJe and other services have changed the landscape to a great extent – now customers can get in touch with businesses without any restriction. Not only local presence, but virtual phone numbers can also help establish aninternational presence. A lot of businesses are using international virtual phone numbers to reach out to their customers and enjoying the benefits at considerably cheaper prices.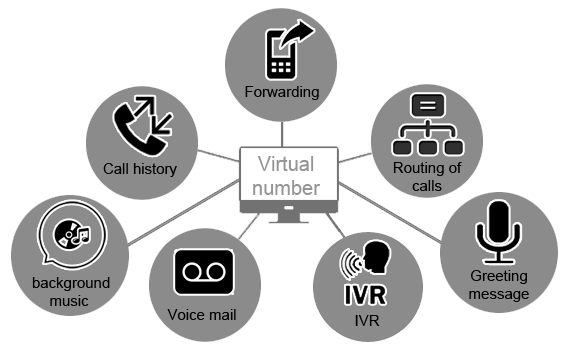 Role of Freeje in Transforming Telecom
FreeJe in one of the most interactive services that is designed especially for small and medium-sized businesses. It is a virtual sim service that removes the hassle of roaming charges and poor voice quality. FreeJe is allowing more businesses to survive in the competitive environment and provide better customer services to their customers. Not only Freeje is offering virtual phone numbers but a plethora of other services as well including voice number, toll-free numbers, fax number, SMS number, and more.
Another significant service of Freeje is the call center service that lets users establish their own call center to allow virtual communication right from an app. You can use this service to manage remote employees and organize their work on the field. This particular service comes with a SIP account that is a profile for each operator for identification purposes.
For all the businesses looking to secure a significant position in the market and provide better customer services, Freeje is the right solution you have been looking for.