800 Numbers, most commonly known as toll-free numbers, are still considered as luxury numbers that only established businesses or multinational companies could afford.
For small businesses or startups, it was nothing short of a dream to own an 800 number simply because they had to pay for all the outgoing and incoming calls, besides the setup fees. However, today this is not a dream anymore – thanks to FreeJe.
Before we get into the detail of how 800 numbers can benefit your business, it is important to know that with the passage of time, the costs of 800 numbers have reduced significantly. It is more affordable today than ever before. Using these numbers, you can take your business to new heights by upgrading the customer care department and make your presence felt among the consumers at large. The cost of operating these toll-freenumbers is not that high as it used to be a few years ago.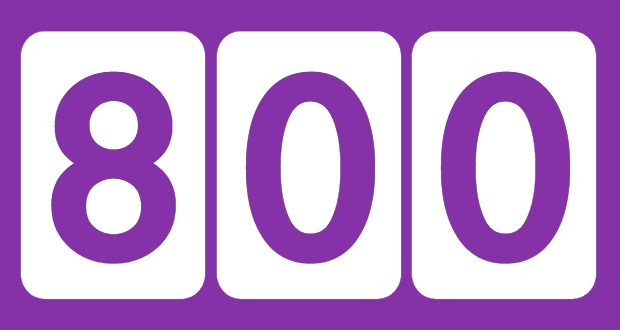 Reasons Why Your Business Needs a
Toll-Free

Number

If you are wondering why you need to have a toll free number for your business, here's why:
More Sales Leads
One of the top reasons why you need to have an 800 number for your business is that it can generate a lot of sales leads. Your customers feel easy calling you because they are not paying for the call charges. This makes it easier for them to get their queries answered easily and they can place the order instantly.
More Phone Lines
With a service like FreeJe, your toll-free number can have as much as 30 phone lines. This means your line will never be busy and you will be able to answer 30 customers at the same time without any disruption or interruption. Moreover, the phone lines can be assigned to the customer care support easily right from your FreeJe app.
Affordability
Let's face it – businesses are more concerned with the costs of any service they are acquiring. With FreeJe, you don't have to worry about the costs. There are no hidden charges and the pricing is very reasonable because we know how difficult it can be for a new business to bear such costs.
Local Presence
Before looking to establish a global presence for your business, you should focus on the local markets where the business is operating. A toll-free number gives local presence to your number. These numbers are designed for a specific area only and customers belonging to that specific region can make a call at them. It will help you create a buzz about your business in your area which will also pave way for future growth.
These are a few reasons why your business needs to have an 800 number. If you are want to know how you can get this number, the answer is very simple – through your FreeJe app. Just open your FreeJe mobile app and head to "Numbers" tab where you can easily activate "Add a Number" feature.