When we talk about a call center, one thing that we assume straightaway is answering calls of the customers. As a function, it is true but when it comes to describing the core objective, this statement may not be helpful.
A call center is the point of contact between customers and a business. It empowers the customers to get solutions to their problems by acquiring all the desired information related to a certain product or service. Although a business needs to have its own call center in the recent times, it has become a trend to outsource this department relinquishing their power of quality check.
Quality, undoubtedly, is one of the pillars of success in any call center. Without maintaining quality, one cannot expect to generate the desired results. If you are wondering why your business needs a call center, let's discuss a few reasons to help you out.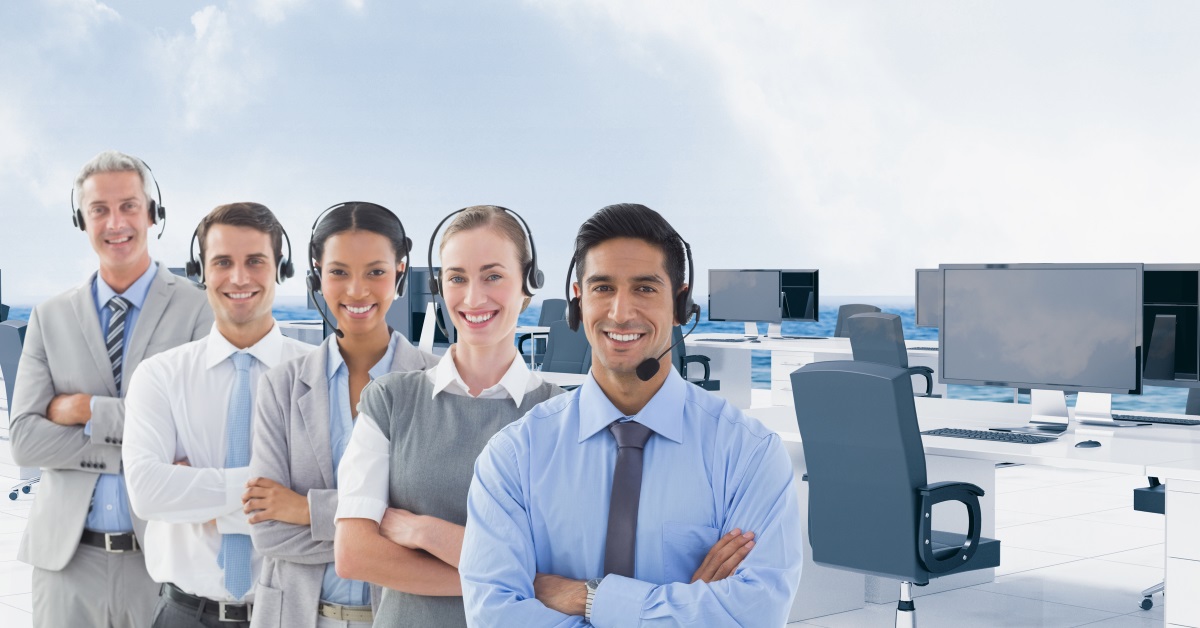 Builds Customer Trust
Using call center as a tool, businesses can establish customer confidence which ultimately builds their trust in a certain business. In case of any dispute, customers at least have a medium where they can record their complaints and get instant answers from a responsible person. According to a survey, more than 49% customers are reluctant to make online purchases because of the poor aftersales service. If you have a call center and you care about your customers, you can improve this experience by ensuring that all the queries are completely solved.
Avail Remote Opportunities
There are very few customers who are certain about their shopping decision. More than 59% customers tend to go back and forth while making a purchase decision and if they are guided well, they can be turned into customers. This is where the abilities of your customer support staff are tested and by properly training them, this feat can be achieved.
Gain Competitive Advantage
As we all know that there are various businesses dealing in a single industry and the competition is tougher than ever before. In order to survive in this competitive business environment, it is important to use techniques that can provide some sort of an advantage. Establishing a call center is the easiest way to make your business stand out. All you have to do is make your customer service available 24/7 so that your competitors find it difficult to cope with it. It will make your company an attractive choice for the customers.
Projects a Professional Image
Businesses are operating in a strict environment and it is one of their responsibilities to maintain a professional stance. Having customers call and hear a custom greeting, a sense of professionalism is portrayed. The reason to provide a custom greeting is to give customers an idea that you actually care for them and their queries will get heard even if they have to wait for a few minutes.
How to Establish a Call Center in Budget
The above reasons give you an idea as to what significance a call center holds for the success of any business. It is also a fact that not all businesses can afford to establish a call center and they have to either go for outsourcing or rely on other methods which are not very effective. However, thanks to the developments in the field of technology, establishing a call center in the budget is not a milestone anymore.
FreeJe offers a unique virtual call center that is not less than any conventional call center in functionality but offers the same level of satisfaction benefits to the customers. The software for the call center is a groundbreaking idea that allows implementation of an effective system within a company of any size. Using this software, you can easily handle calls with complete efficiency and comfort of your customers. This entire call center can be controlled using the FreeJe app and calls can be diverted, forwarded, and responded with high voice quality.
On top of all these features, there is no need to organize a workstation. You can allow telecommuting to your employees and they will be able to manage the calls remotely. So, what are you waiting for? Download the FreeJe Mobile Application for both Android and iOS and start your journey to a successful business. For more information, contact us any time and talk to our friendly staff.