Thanks to the fast progress in internet and development in information technologies that today it has been made possible to work/communicate remotely from any point of the world.
Whether it is about establishing a home-based office or leading or carrying out your business activities or communicating with friends and family living in another country while sitting in a hammock chair somewhere in the islands of Seychelles - now your dream of a perfect workplace and communication style finally came true!
Today, with specialized progressions in technology, people are able to make utilization of the latest services of virtual telephone lines.Virtual phone numbers were first invented by Rehan Ahmed in the year 1996. The main purpose to create and develop this technology was to make calls anywhere in the world at economical rates. Virtual telephone number is fueled by internet and it is making the world nearer to global village.
The idea of virtual phone numbers is a multi-million idea; today there is a huge number of users in the world utilizing voice over internet based phone lines in one frame to another.A virtual number is a communication tool that makes it possible for clients to contact businesses that may not have an actual physical telephone number. Moreover, virtual phone lines are adaptable and powerful. A virtual number is not directly connected with any local landline or mobile operator's phone line. The association is built up through VoIP (voice over internet protocol) innovation. To use this, you needn't bother with any additional equipment when you utilize a virtual phone number. All you require is a cell or landline phone and an average to good internet connection and you are good to go! Best of all you will have the capacity to tell when a business call is coming in because it expresses the telephone number on the caller ID.
Anybody from anywhere can buy a virtual phone number and can pick a virtual telephone number in any calling range from anywhere in the world. Virtual phone numbers are programmed to forward the calls to a voice over IP, mobile, fixed or phone line.Hence, people in another state or significantly another nation can easily connect with you through a virtual number. Not only this, it also empowers people to call a virtual phone number, at a similar price they would pay to make a local call. imagine no more charges occurring for long distance phone calls.
One of the most widespread forms of virtual numbers is the 800 number. Individuals that live in a similar area where the phone number originates from, will not be charged for calling the phone number. The people running the business may even not live in the area where the telephone number is located.
By using a virtual telephone number, you can remain connected regardless of where you go. In the event that you are going on a business trip or going on vacations, it is not any more expected to spend on roaming or to purchase travel sims. While owning a DID number, you will have the capacity to receive calls to your home PC, mobile phone or notepad, in accordance to the time, day, personal preference or business needs.Calls forwarding service can be set to any station or destination and to any appropriate device of your preference.
Using a toll-free virtual numberchoice is the most popular one, also implying a decent monthly fee, you can be made available for your callers 24 hours a day using this method, if required. It fits best to the large companies and online businesses who have representations/representatives in many countries. Though numbers for calls and text messages are also normally used in small businesses and for anybody's personal use.
Hosted PBX providers offer you the option of either applying for a new local phone number or integrating your existing number with the innovative features that come with a hosted PBX system. Virtual telephone numbers are perfect to organize the efforts of your colleagues who might work from various locations.
Virtual telephone numbers can create a picture of a big firm to even small firms. On the off chance that customers prefer to deal with local organizations, virtual telephone numbers are perfect for it. Your callers will get an idea that they are dealing with a business company in their own area even when you are located miles apart from them.A few business organizations even have their mail sent to the same address where their virtual phone numbers are found. This empowers them to run a mobile business that does not have a permanent location.
Another advantage of having a virtual number is that you don't need to stress over adding features to your phone. If your landline phone or cell phone has many features, these same features are going to work with your virtual phone number. Not only this, you can also have more than one phone line using a virtual phone number to assist you with the business activities. With the help of these multiple phone lines, when someone calls and wants to reach a certain department of your organization, they can directly be transferred with just the press of a button.
This number can be chosen by you for any city or country of the world. Some of the distant locations or very specific destinations may suffer from slight difficulties with the connectivity of the internet but usually, VoIP technology gives an uninterrupted connection and flawless sound quality during the calls.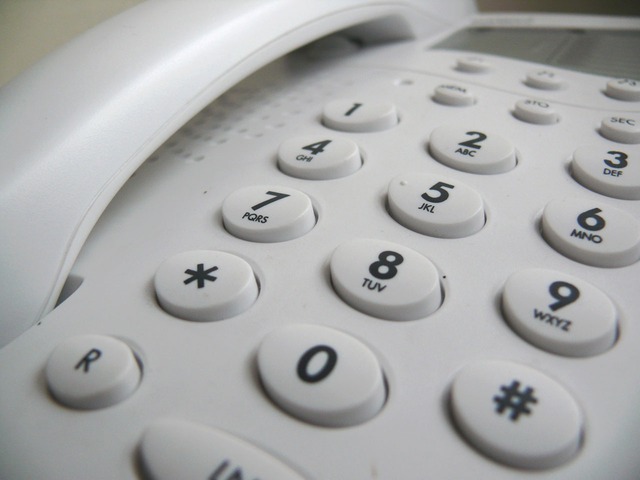 Speaking about the provider of virtual phone numbers, there is no better option than Freeje App for this.Freeje offers you toll free phone numbers (800 number) for your delivery services, online shop, help desks, call-centers, customer services or any other customer care related business.These landline calls will be free for the calling party. Calls can likewise be also forwarded to a third-party soft phone, landline phone number or mobile. Talking about the costs, it won't need much more investment than using a common telephonic line, if not considerably less. This kind of number is normally rendered per established monthly fee, according to the number's type and forwarding settings. A monthly fee may also differ depending on the given country and on the selected forwarding destination.